Our Honey Story
Honey-lovers from many countries around the world enjoy our delicious New Zealand mānuka honey.
Direct from Hive to Pot
Our experienced honey team is responsible for Mother Earth honey from the beehive to the pot. They work through all seasons - placing and maintaining the hives in remote areas, taking care of the bees, harvesting our premium honey right down to the final stage of packing it.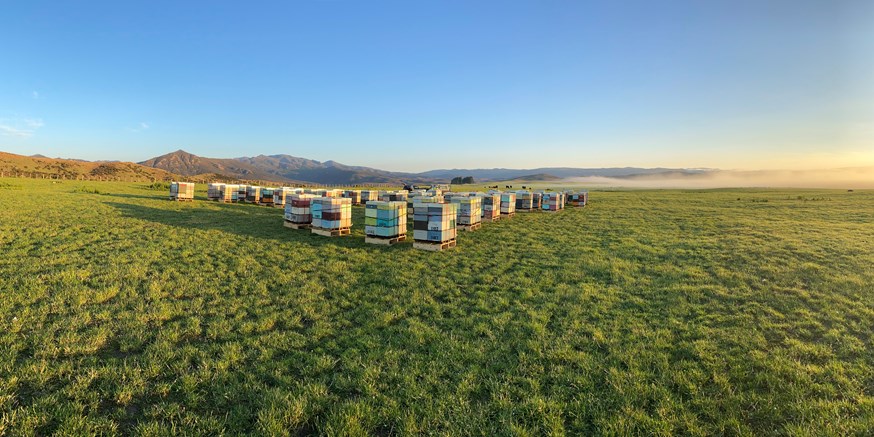 Expertise
Our beekeepers care for over 10,000 hives and approx. 500 million bees we have buzzing across New Zealand's North Island. They work closely with the experts in our honey extraction and packing plants to bring the best possible honey to your table.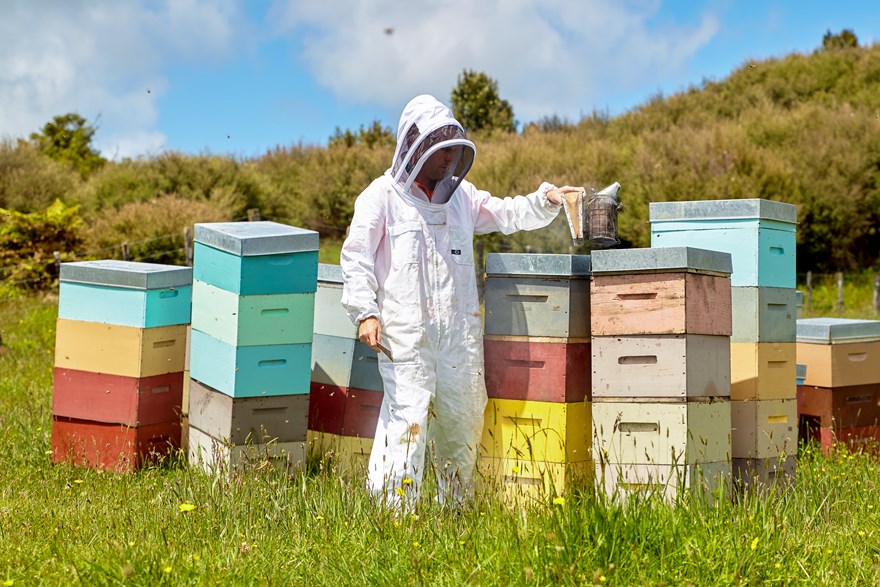 Respect for Nature
Mother Earth honey is produced with great care and respect for the bees and the environment.
As part of our sustainability initiative, we have planted millions of mānuka trees creating New Zealand's largest, single mānuka plantation. This is home to some of our bees today and the future home to many more.

Mother Earth's Mānuka Plantation, November 2020
New Zealand Mānuka Honey
Mānuka honey is naturally complex with a distinct, earthy flavour, rich aroma and unique properties

The nectar of New Zealand's native mānuka flowers give the honey its uniqueness

Extensive scientific research in many countries has proven its signature compounds

Highly sought after by consumers as a food for their general health and wellbeing

The only mānuka honey in the world with the four-test UMF™ quality mark

Cultural ties with Māori who traditionally used the mānuka tree for medicinal purposes

Natural Goodness
Mānuka honey supports your general health and wellbeing and can provide a natural energy boost. During winter use mānuka honey to help soothe sore throats. Mānuka honey is complex, with over 2,300 unique components that contribute to its complex flavour and its remarkable benefits.

Origins of Mānuka Honey
The mānuka tree is native to New Zealand and is treasured for its properties. Areas abundant with native mānuka blossoms are often located in remote parts of New Zealand.
Mānuka flowers bloom for just two to six weeks per year. In this very short season bees gather the unique nectar to make this prized honey, highly valued throughout the world for its rare and complex properties.

Authenticity Guaranteed 
Every batch of Mother Earth UMF™ Mānuka Honey is independently tested to measure the Unique Mānuka Factor (UMF™). Great care is taken of this precious honey which is packed in our facility operating to an internationally recognised Food Safety Standard, SQF. We ensure the highest quality honey.

UMF™ Quality Mark
UMF™ is an independently certified quality assurance system for New Zealand mānuka honey. The four-factor test certifies the natural components found in mānuka honey to guarantee its potency, authenticity, purity and freshness.
Honey with the UMF™ quality mark can ONLY come from New Zealand and ONLY from companies that are UMF™ Honey Association licensees. Each licensee adheres to strict quality guidelines. Mother Earth's licence number is 1027.

Our honey is also
Halal

Non-GMO

Packed in BPA-free pots


Honey is nature's gift to us.
Enjoy it.