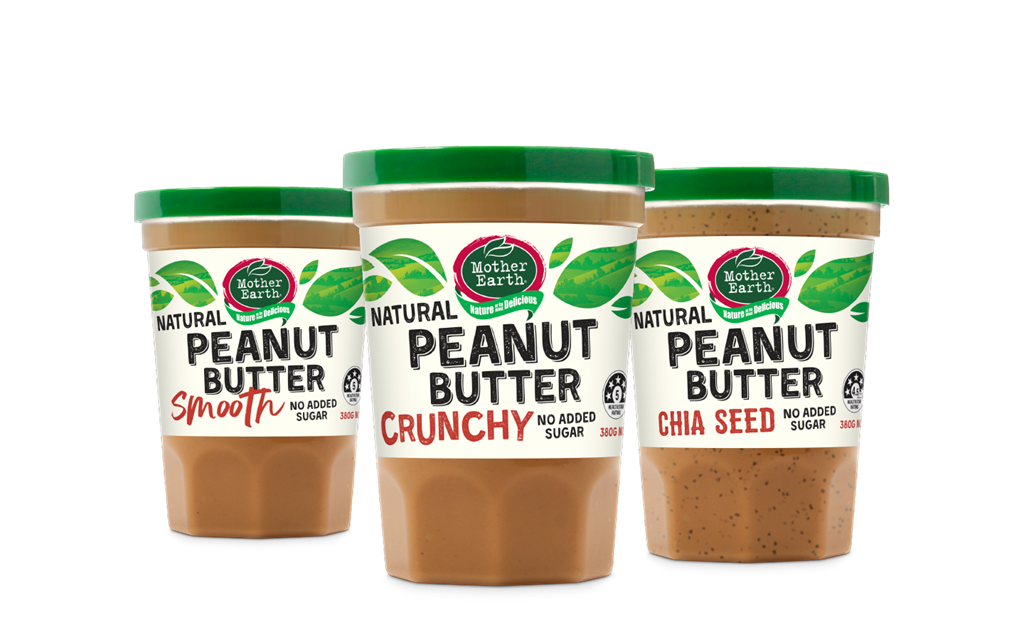 What is so special about our peanut butter? We take care to give you the best-tasting peanut butter you could ever have.
We roast the peanuts to bring out their delicious flavour. Then we grind them to a smooth or crunchy consistency. A touch of salt is added, except of course to the NO ADDED SALT CRUNCHY version.
For the best nutrition we use high oleic peanuts, because they have a higher proportion of good fats.
Add a little variety to your palate and try one of our two superfood peanut butters, equally as delicious as our Smooth and Crunchy versions, but with added texture and goodness: LSA Peanut Butter with linseed, sunflower and almond and Chia Seed Peanut Butter with the superfood, chia seeds. We hope you enjoy our delicious peanut butters!